NEWS FROM THE CZECH CENTER MUSEUM HOUSTON - AUGUST 6, 2012
From the Heart of Europe to the Heart of Houston Texas
in the Museum District
4920 San Jacinto Street, Houston, Texas 77004 - 713.528.2060
czech@czechcenter.org
www.czechcenter.org
Open Monday - Saturday 10:00 a.m. to 4:00 p.m.


The Czech Center Museum Houston cordially invites you to Celebrate A Festival of Art and Flowers, the 18th Annual Gala 2012 Saturday, August 25, 2012, "A Night of Music, Dinner, Dance, Silent and Live Auction Fun" Benefiting Czech Center Museum Houston, A Baroque Cultural Palace in the Museum District featuring for your entertainment the Texas Gulf Coast's legendary "Coastalaires"; Reception Brno Gallery, Wine and Butler passed Hors d'oeuvres; Cocktails, Silent and Live Auction View and Bidding, served dinner in Prague Hall. Mark your calendar for this event. Read invitation...
Auction Item Number 1 Maine Vacation
five days, four nights donated by Paul and Kim Hlavinka. One block from Maine's most beautiful harbor, steps away from the sights, shops and restaurants of Camden Village. Starting Bid $500.00. Enter your bid to events@czechcenter.org. See Auction Items...
Auction Item Number 2 Delirio Hotel Colombia Vacation
five days and four nights donated by Eva Maria Bartoskova Campo. A design Boutique hotel located in the heart of the Historical Center of Cartagena, on the Caribbean coast. It has been selected by National Geographic Traveler Magazine as one of their preferred hotels in Latin America. Starting Bid $500.00. Enter your bid to events@czechcenter.org. See Auction Items
...
Auction Item Number 3 Moravian Villa Vacation
six days, five nights for two persons donated by Effie and Bill Rosene. Relax in Vineyard View built above two wine cellars in colorful tranquil south Moravia, castles and the heart of the Moravian Wine Country, 40 miles north of Vienna, close to all points in Czech Republic, Austria, Germany and Poland. Starting Bid $500.00. Enter your bid to events@czechcenter.org. See Auction Items...
Auction Item Number 4 Ruidoso, New Mexico Vacation
six nights donated by Ray and Nina Vitek in an incredible mountain scenic and ski area. Sleeps nine. Starting Bid $500.00. Enter your bid to events@czechcenter.org. See Auction Items...
Drawing Number 1 for 220,000 Airline Miles
for two donated by Mach Industrial Group to Prague, Czech Republic. Complete your Win-a-trip donation of $100 for each chance for the 220,000 airline miles or six chances for $500. There is no limit on chances for the drawing. Mail check to CCMH, 4920 San Jacinto Street, Houston, Texas 77004 or call 713.528.2060 or email events@czechcenter.org to order chances. The winner will work with the company travel agent on use of the miles. Winner to be announced at the CCMH Gala. Enter Drawing...
Drawing Number 2 Kamil Kubik painting
by Czech born American artist for Presidents, Royalty and Art Patrons of all Ages, signed Artist Proof donated by the Czech Center Museum Houston. Enter your Win-a-painting donation for 29"x 35" Prague Market Scene, beautifully Museum Quality matted and gold framed. This is your chance to own a collectors item of a renowned Impressionist continually gaining in value. Valued at $1,500.00. Mail check for each chance at $20.00 or six for $100.00 for entry in the drawing. There is no limit on chances. Enter your chances on the drawings to be held at the CCMH Gala on August 25, 2012. Note Kamil Kubik's paintings on masthead. Enter Drawing...

Letter from our Fan Club. Dear Mrs. Rosene: Victor and I had a great time visiting with you on Saturday. Robert (Board member Robert Dvorak) was a fantastic tour guide and we learned so much from him, especially the history. We were both inspired by him! We certainly enjoyed the piano performance...what a treat that was! Everyone was so kind and helpful. Enjoyed the gift shop and meeting Mrs. Carol Vacca also. We would like to visit again and spend time in the library, perusing your book collection. Give my regards to Bill. Tell him I spoke with him on the phone about 2 weeks ago and we chatted quite awhile after I called to obtain some information about the museum. He certainly was instrumental in getting us to come by and take a look. Thank you for a lovely and unforgettable afternoon spent in Houston. We both feel like we made some new friends! Best Wishes for the future. Spread the word…You are doing fantastic things there!!! Sincerely, Cynthia Dvorak Grandjean
Editor's note:  Receiving letters like this make our quest worthwhile.

"We are Chosen" Cecil E. Wondrash, Jr. shared some correspondence with us from a distant relative of his wife, Ronee Schneider, who is a DAR genealogist and said, " finding her was a miracle because without her, I do not think I ever would have been able to complete my wife's DAR & UDC applications. Ronee and my wife Catherine share a common ggg grandfather John Milligan II. My wife's gg grandfather Ellis R. Milligan and Ronee's gg grandfather Israel Milligan were brothers." Ronee forwarded to Cecil a Poem by Author Della M. Cummings called "We are the Chosen," which he states, and we thank him for sharing these remarkable words, "I agree with these words completely as this is totally what drives me to see who my relatives were and where they all came from. If I have time left in life I want to try and compose short stories about my memories of the ones I lived with and remember and also try and find written history in books, articles, obituaries, etc. I just feel as though I owe a part of my life to each of them."
Editor's note: This poem encapsulates what we try to convey to every person who walks into our museum, a pride of heritage!
We Are the Chosen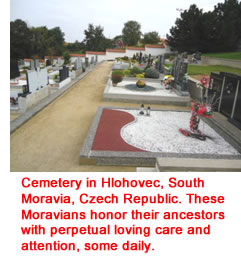 My feelings are in each family we are called to find the ancestors. To put flesh on their bones and make them live again. To tell the family story and to feel that somehow they know and approve. To me, doing genealogy is not a cold gathering of facts but, instead breathing life into all who have gone before. We are the story tellers of the tribe. We have been called as it were by our genes. Those who have gone before cry out to us: Tell our story. So, we do. In finding them, we somehow find ourselves. How many graves have I stood before now and cried? I have lost count. How many times have I told the ancestors you have a wonderful family, you would be proud of us? How many times have I walked up to a grave and felt somehow there was love there for me? I cannot say. It goes beyond just documenting facts. It goes to who I am and why I do the things I do. It goes to seeing a cemetery about to be lost forever to weeds and indifference and saying I can't let this happen. The bones here are bones of my bone and flesh of my flesh. It goes to doing something about it. It goes to pride in what our ancestors were able to accomplish. How they contributed to what we are today. It goes to respecting their hardships and losses, their never giving in or giving up. Their resoluteness to go on and build a life for their family. It goes to deep pride that they fought to make and keep us a Nation. It goes to a deep and immense understanding that they were doing it for us. That, we might be born who we are. That, we might remember them. So we do. With love and caring and scribing each fact of their existence, because we are them and they are us. So, as a scribe called, I tell the story of my family. It is up to that one called in the next generation, to answer the call and take their place in the long line of family storytellers. That is why I do my family genealogy. And that is what calls those young and old to step up and put flesh on the bones.
Author: Della M. Cumming ca 1943.

Enroll your Kroger Card in their Neighbor to Neighbor program to make a contribution to our organization!.
See how...

Save these Calendar dates 2012
(All events at Czech Center Museum Houston unless noted) RSVP to 713.528.2060.
August 25th Czech Center Museum Houston Benefit. Please join us for Eighteenth Anniversary Gala.
September 15th Houston Museum District Day 9:00 a.m. to 5:00 p.m.
Scholarship for Summer Music Courses for Violin, Bassoon, Piano commence 7/21-29/2012 in Domazlice, Czech Republic. While it may be too late this year, "Czech" it out for next. What an opportunity at www.hudebnikurzy.cz.
September 30th Slavic Heritage Festival - Knights of Columbus Hall, Whitney Oaks Drive. For more info: http://houstonslavicheritagefestival.com.
October 13th Wisconsin's Anita Smisek Hymn Fest Concert 4:00 p.m. Saturday.
October 15th Treena and Tom Rowan Art/Photography Exhibit through November 15th.
October 28th Czech Oktober Fest (2nd Annual) celebrating Czech/Slovak National Day of October 28, 1918.
November 17th CCMH celebrates the Velvet Revolution of November 17, 1989 resulting in overthrow of communism

with turn to democracy as the Second Republic.

December 6th 18th Annual Traditional Celebration Eve of St. Nicholas Day with an incredible display of multiple antique Czech/Slovak nativities (Betlems). We are very excited for this marvelous exhibit through January 2013.

For your Viewing and Listening Pleasure at the Czech Center Museum Houston:
CCMH Foyer. Art Nouveau Beveled glass doors and windows; The 1850 palace low-boy chest with Hanak Biblical Times Ceramics Art Collection by Czech Karel Hanak highly awarded academic artist for bringing past history to the future; A gemstone globe on the antique lawyer's desk; The Pekar family gold table holds ceramics and awards.
Wenceslas Chapel. Czech Crystal Chandeliers, Stained Glass Windows, Antique Castles/Chateau furniture and paintings

;

King Wenceslas on his horse is as on Wenceslas Square in Prague.
Brno Gallery. Porcelain and numerous collections, paintings, and antique furniture.
The Presidents Room includes the Ermis ceramics collection; Moser, Eggermann, Bohemian crystal; Brychta figures and Hoffman boudoir pieces; the President's portraits.
Prague International Museum Gift Shop. A collection of heirlooms, collectibles contemporary and antiques.
Grand Staircase Landing features magnificent artworks of Houston's own John Pavlicek, showing regularly at Gremillion Gallery.
Prague Hall Ballroom filled with permanent exhibits of Czech Masters Alfons Mucha, Father of the Art Nouveau Movement and Czech born American international artist to presidents, royalty and art patrons of all ages Kamil Kubik impressionist of landscape and cityscape paintings plus more Crystal Chandeliers.
Pilsen Hall find Roy Cullen's Prague International Ballet in Houston debut, Photo gallery; Folk Art Galerie with 1750s village wedding and models with festival dress; permanent exhibit of the Ottervik Collection of 1289 pieces of Czechoslovakian Art Glass/Ceramics 1918 – 1938. Note the two special effects Photography by artist Jaroslav Pecha on west wall.
Comenius Library. A permanent exhibit of early Czech immigrant rancher/farmer who came to America from Velky Ujezd, Czech lands then Austro-Hungarian Empire in 1903 – the Frank Joseph Tomek family to Cameron, Texas.

NEW!
Read a virtual Docent Historical Tour of the Czech Center Museum Houston here...

"Time goes by so fast, people go in and out of your life. You must never miss the opportunity to tell these people how much they mean to you." Anonymous
Questions or comments or to be removed, please email first and last name to czech@czechcenter.org.

Effie M. Rosene, Chair/CEO, on behalf of Board of Directors, Volunteers and Members and Friends.
This organization is supported in part by a grant from the

City of Houston

through the


Houston Arts Alliance

and by the

contributions of our Members and Volunteers.