NEWS FROM THE CZECH CENTER MUSEUM HOUSTON - FEBRUARY 28, 2013
From the Heart of Europe to the Heart of Houston Texas
in the Museum District
4920 San Jacinto Street, Houston, Texas 77004 - 713.528.2060
czech@czechcenter.org
www.czechcenter.org
Open Monday - Saturday 10:00 a.m. to 4:00 p.m.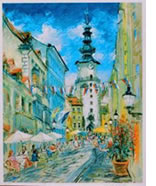 19th Annual Members and Friends Dinner Saturday, March 9, 2013. It's Almost Here! Please call or email your reservation now. The Czech Center Museum Houston, in the Museum District, presents Dinner and A Musical Evening Festival, Treasures Bazaar, Auction beginning at 5:30pm with Butler passed Hors d'oeuvres and Cocktail Reception benefiting completion of the building's third floor. Special guest Raymond J. Snokhous, Honorary Czech Consul General of Texas, will briefly remark on the State of Czech Heritage in Texas at 6:30pm in Hanus Prague Hall; 7:00pm Dinner Served, Entertainment & Dancing follows. Business, Cocktail Attire. RSVP events@czechcenter.org or 713.528.2060. Thank you for your immediate reply. For Invitation and Return Card, please click here...
Painting: Michael's Tower in Old Town Bratislava by Kamil Kubik (1936 – 2011 N.Y.C famed Czech Slovak born Impressionist) hangs in Prague Hall.

Easter Holiday has begun in our Prague International Gifts Shop as well. For collectors, there are hand painted eggs, Faberge and various other eggs plus porcelain bunnies and animals to love and so much more. Are you a Mozart aficionado? You know the world just celebrated his 257th Birthday! He was a great fan of the Czechs and vice versa. We have an absolutely exquisite miniature portrait of him in an ivory frame at exactly one third of the published price we have seen for these miniature portraits. He can be yours if you love him more than we! Speaking of lovely gifts for lovely occasions, there are the Birthdays, the Graduations, the Weddings, the Confirmations and First Communions, Quinceaneras, Mother's and Father's Days and certainly the Just Because and Bar and Bat Mitzvahs. Collectables here, heirlooms, are more unique than most great Boutiques!

"Czech" if "Your" Name is Czech. Czech-American TV Friends Our Team just created a new page of Czech names. There is an alphabetical list of 10,000 last names currently in use by Czech inhabitants. On the bottom of this page you can find common English first names translated to Czech names. You can find this new page on website www.catvusa.com; go to the miscellaneous menu and click on Czech Names.

Language Czech Online Daily - It would be impossible not to learn from these simple distinct lessons. Try it now!
http://www.youtube.com/watch?v=bY9cp7r2CZc or http://www.studyczechonline.com/free-lessons
.


Pictures l to r Pilsen Hall Board Meeting in progress; Comenius Library; Pilsen Hall Panorama
Pilsen Hall and Comenius Library: the New Jewels at CCMH both look beautiful, construction now finished, only artworks need re-hanging, and the small Czech Chandeliers to be ordered from the Czech Republic. Call us if you wish to forever be remembered by underwriting a chandelier as Barbara Mikulik has. Beautiful with a great third floor view, Pilsen Hall elegantly shows off our 1289 piece Czech Art glass collection of Eric and Barbara Ottervik, like the real treasures they are. We believe this room is destined to hold many happy, important gatherings. We believe the adjacent Comenius Library named for that great Moravian Czech Jan Amos Komensky - Father of Education to the World, will receive accolades as well. The result is another great gathering venue, upgraded services and display facilities for you and the Community's public. Again, we are proud these spaces were inaugurated for an official meeting of Czech Republic Prime Minister Karel Schwarzenberg with a fifty-member delegation on June, 2011. An historical document was signed here, a scientific collaboration between Texas A&M Nuclear Energy Research Institute, our Bay City, Texas Nuclear Plant officials and Czech Republic Nuclear scientists representing three Czech Universities, prior to a state dinner with Mr. Schwarzenberg, our Texas Czech Consul General Mr. Ray Snokhous, Ambassadors Gandalovic and Eisen and other state officials! Work remains to complete the unfinished portion to provide further restrooms, offices, archive space and a small catering kitchen, which will be completed as funds are available.

Leaving a Legacy to the CCMH. Consider joining the twenty members who have already benefited from making a Certificate Loan to CCMH. You will benefit financially by earning 4½% annual interest, or to leave a legacy to designate the earnings remain as a gift to the CCMH. Consider perpetuating the assets of this loan and/or purchasing a Charitable Gift Annuity as a means to continue your support with the earnings accruing to you in your lifetime with the principle remaining with the CCMH. Consider a Planned Gift to support a perpetual endowment of $1,000,000 to assure the financial security of the CCMH and strengthen our mission of preserving our heritage and global citizenship. If we can be of assistance to you in this endeavor, please call Bill at 713.528.2060. We need you more than ever now!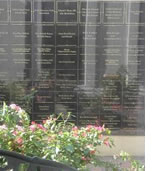 Remember, Honor and Celebrate with an engraved Marble tile of someone important in your life. The next round of work will commence on March 1, 2013. By subscribing to a tile, you will automatically become a member of the CCMH, extend your existing membership and support this Heritage Museum. Tile Sizes: 4 x 12, $250; 6 x 12, $500; 8 x 12, $750; 12 x 12, $1,000; $5,000 & $10,000 Top Row with Gold Border. $1,000 donations and above qualify for Lifetime Membership and Support. Call 713.528.2060 to help build your tile.
"Dear Bill, My check is enclosed for the 12 x 12 tile for my parents and me. Dad's parents came from BOHEMIA and Mom's from MORAVIA. They were hard-working Czech farmers and teachers. I feel I never did much for them while they were alive, and am humbled to honor them on this tile. I only wish they could have seen our beautiful museum. They were proud to sing "Kde Domov Muj" and "Hej, Slovane!" I was impressed by the Museum. Jaw-dropping! Congratulations! Please have the tile look like your "mock-up", Lovely!" – Jerrie Hejl Collins

Kudos from our Members/Friends - Jerri Hejl Collins: My parents (whose parents came from Moravia, Czechoslovakia) were raised on farms and taught the value of honesty, responsibility, hard work and helpfulness to others. This was taught to my brother, James, and me. We were "poor" but never knew it. We raised our own food stuffs. My mother had been a teacher (when single) and was again during World War II. My brother and I did chores and never received an "allowance". Money was either "tight" or non-existent. We both worked our way through the University of Texas (Austin), made the Honor Roll and got good jobs. There were eleven children in my mother's family (Kopecky). The family lived on a farm near Fayetteville, Texas. All children worked on the farm. The oldest, a son John, got a degree from Sam Houston Normal. After he graduated, he paid for the next in line to go to Sam Houston. Of the 5 boys and 6 girls in the family, they all got "degrees" from Sam Houston and TAUGHT IN TEXAS schools for a total of over 100 years. A son, Joe Kopecky, was a renowned Cardiologist in San Antonio and the first exchange student to the University of Mexico. A son, Cyrill Kopecky, was a life-long Superintendent of Schools in Rowena, Texas. The family was creative and musical. The Hejl family (roots in Bohemia, Czechoslovakia) was a farming family. There were 9 children, 7 boys and 2 girls. They worked hard. Their "roots" were in the soil. My grandfather became rather rich, had a huge farm and 1,000 tree orchard and a new car most years. I used to attend Hejl Reunions until about 10 years ago when my husband died. I never attended Reunions from my mother's side. I feel my Czech heritage in my heart. Uncle Joe spoke Czech and Russian (after traveling the Siberian Railroad as a doctor in World War I), and he played the accordion and sang "Hej Slovane" loudly, crying all the while. I can feel the "goodness" of the Czech people, people of the soil, and thank God that my parents and grandparents showed me the way in life. I have tried to be loyal to their traditions.
Ed. Note – Jerrie today at 84 is still a vivacious, gregarious, interesting, happy young individual, so full of life. How inspirational it is to have the opportunity for historical insight on the families from our past such as Jerrie's Kopecky and Hejl families.

Prague: My Long Journey Home. Author Charles Ota Heller's early childhood in Czechoslovakia was idyllic, but his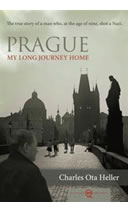 safe and happy world didn't last long. Three years after his birth, Germany forced an occupation of his country; afterward, most of his young life consisted of running and hiding. His life, just like those of the other youths who lived in Europe during the late 1930s and early 1940s, was shaped forever by the dangers, horrors, and unsettling events he experienced. In this memoir, Heller, born Ota Karel Heller, narrates his family's story - a family nearly destroyed by the Nazis. Son of a mixed marriage, he was raised a Catholic and was unaware of his Jewish roots, even after his father escaped to join the British army and fifteen members of his family disappeared, tells of his Christian mother being sent to a slave labor camp and of his hiding on a farm to avoid deportation to a death camp. With the war coming to a close, Heller tells of how he picked up a revolver and shot a Nazi when he was just nine years old. Heller, now an assimilated American, left the horrors of the past, along with his birth name, behind to live the proverbial American Dream. In his memoir, he recalls how two cataclysmic events following Czechoslovakia's Velvet Revolution brought him face-to-face with demons of his former life. On his personal journey, Heller discovered and embraced his heritage, one which he had abandoned decades earlier.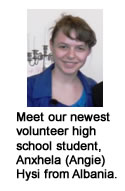 Czech born American Author Charles Ota Heller and Bart Childs Ph.D. Professor Emeritus of Texas A&M University visit CCMH Brno Gallerie Saturday May 4, 2013 from 11:00am to 3:00pm. Conversation with the Author and Book signing will provide an opportunity to discover and discuss his "A Memoir of Survival, Denial and Redemption", his early idyllic growing up in Prague in a large Catholic and Jewish family, feeling the oppression and brutality of Nazi occupation of his beloved Czechoslovakia, World War II and the ensuing subjugation to communism with eventual loss of twenty-five members of his Heller and Neumann family. It is the history of Czechoslovakia filling all the empty spaces we Americans never really knew or believed. It is a spell binding read for which we are grateful to have in the English language. You may order the book "Prague: My Long Journey Home" early for your signing on May 4 as Prague International Gifts will have them available the week of March 1. Please call 713.528.2060. The CCMH invites the general public, schools, and certainly the Holocaust Museum Houston, all Czech Heritage Societies, KJT Societies and SPJST Lodges for this special occasion CCMH is honored to host.

Rustic Baroque by Czech author Jiri Hajicek, Ceske Budejovice, will be available for your purchase at CCMH in March - living in communist Czechoslovakia 42 years changes, loss of people, personal freedom and property.

2013 Calendar of Events: 1/24 Teacher Lecture, Lunch and Tour - 1/26 Houston Association of Marriage Family Therapists - 2/2 Tasters Luncheon - 2/6 Tasters Event - 2/8 Engage Houston Meeting @ CCMH - 2/21 Board of Directors Mtg. in Pilsen Hall - 3/9 Members and Friends Dinner 19th Annual - 3/26 Lecture / Lunch / Tour - 4/14 Houston Chamber Choir 5:00 - 8:00pm - 4/27 Zone II Museum District Day - CCMH - 5/4 Book Review/Signing 11:00am - 3:00pm Prague: My Long Journey Home - 8/24 CCMH 19th Annual Gala - 10/26 Czech Oktoberfest - Czech/Slovak National Day - 11/17 Velvet Revolution 1989 - Remembering overthrow of communism - 12/6 St. Nicholas Eve Holiday Celebration. Art exhibit and concert dates pending.

Kroger, a Community Contributor. Enroll your Kroger Card in their Neighbor to Neighbor program to make a contribution to the CCMH. It's easy. The cashier merely flashes your existing card along with the attached barcode, and every time you shop, a small contribution will be made. Click here for barcode...

"Time goes by so fast, people go in and out of your life. You must never miss the opportunity to tell these people how much they mean to you." Anonymous
Questions or comments or to be removed, please email first and last name to czech@czechcenter.org.
Effie M. Rosene, Chair/CEO, on behalf of Board of Directors, Volunteers and Members and Friends.
This organization is supported in part by a grant from the

City of Houston

through the


Houston Arts Alliance

and by the

contributions of our Members and Volunteers.